How to Add A Preceptor for a Course Section
Preceptors are users that are external to the University.
Applicable to: Institutional Admin, College Admin, Department Admin, and Faculty
Created with v3.53
Quick Video… 
Step-by-Step..
Step 1: Log into your AEFIS account
Step 2: Select the three white horizontal lines to open the AEFIS Main Menu
Step 3: Navigate to Courses>Course Sections
Step 4: Use either the +Add a Filter or the search bar to locate the desired course section
Step 5: Select Manage in the corresponding row of the desired course section
Step 6: Select the Course Section Instructor tab in the panel on the left-hand side
Step 7: Select the blue +ADD/INVITE PRECEPTORS button in the top right-hand corner
Step 8: A pop-up window will appear and fill out the necessary tab:
Select Preceptors

Enter in the email(s) for the preceptor(s)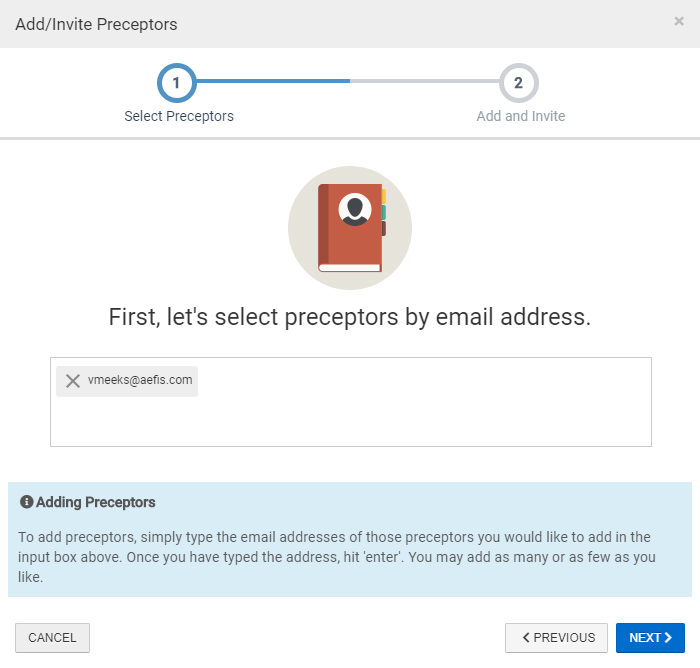 Step 9: Select the blue NEXT button
Step 10: Select the blue ADD & INVITE ALL PRECEPTORS button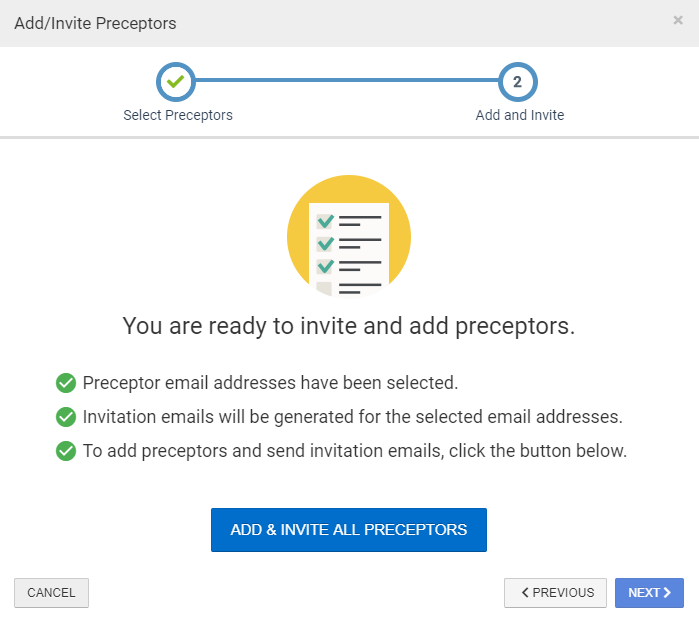 Step 11: You will then be redirected to the Course Section Instructors page where you will see the recently added Preceptor(s) listed.
Please Note: If you would like to remove a Preceptor from a Course Section, use the Delete icon under the Actions column on the right of the desired preceptor.

Helpful Tips
If you have any more questions or concerns, please do not hesitate to contact the AEFIS Client Success Tea