AEFIS 3.61 Release Notes – November 2020
Improvements
Student Performance and CLR (Comprehensive Learner Record) Settings are Disabled as Default Value
Settings that are related to Student Performance and CLR are false as default at Institution level.

College and Department Academic Liaisons can see Data Collection Forms!
Now, college and department academic liaisons are able to view data collection forms.

Ability to auto-assign courses with data imports as well as the setting
All course sections can be auto-assigned to surveys using the information from the data files (Course Section File) if "All Course Sections are initially Assigned when a Course Evaluation Survey is created" setting is enabled.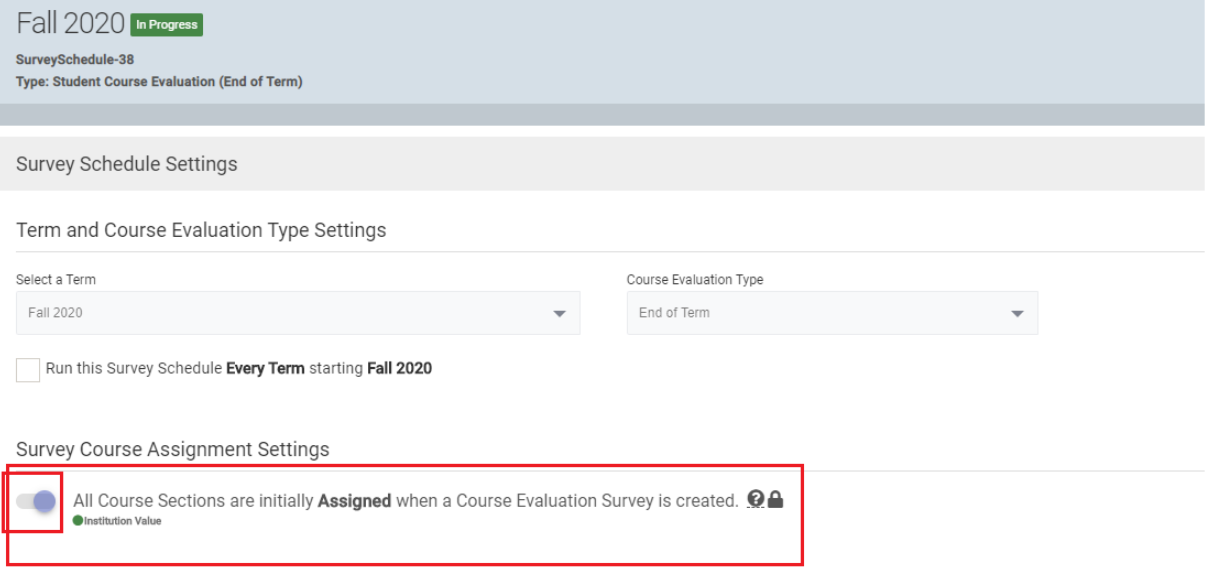 Artifacts added to Data Collection Forms are now hyperlinks in Data Collection Details Report.
With this improvement, the user will be able to download any attachments by clicking on the hyperlink within the 'Data Collection Details' report.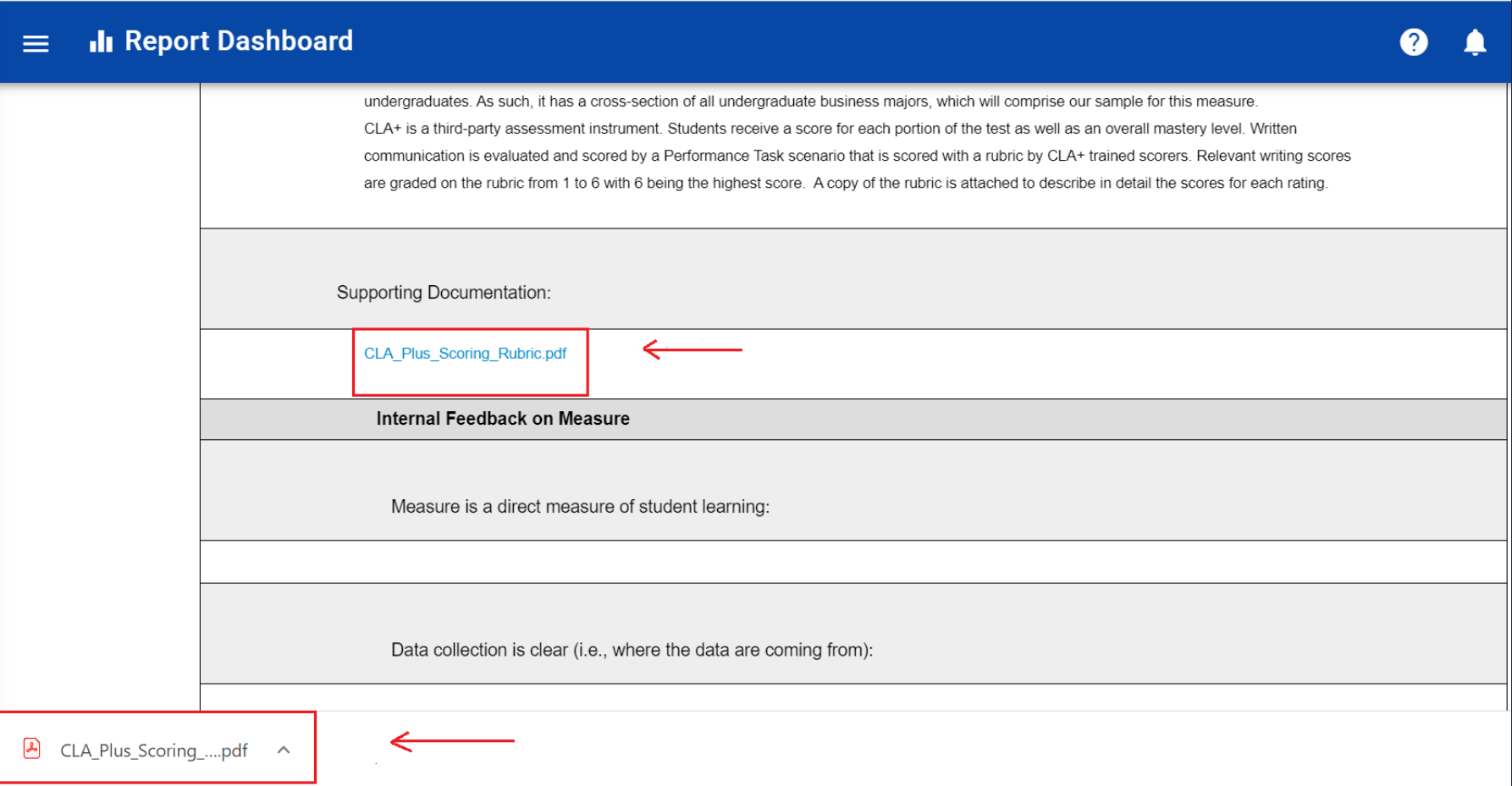 New fields are added to show the 'Last Updated' & 'Updated By' for each section level under the 'Self Study – Sections' menu.
With this improvement, self-study – sections can be tracked by when it was updated and by who updated a specific section.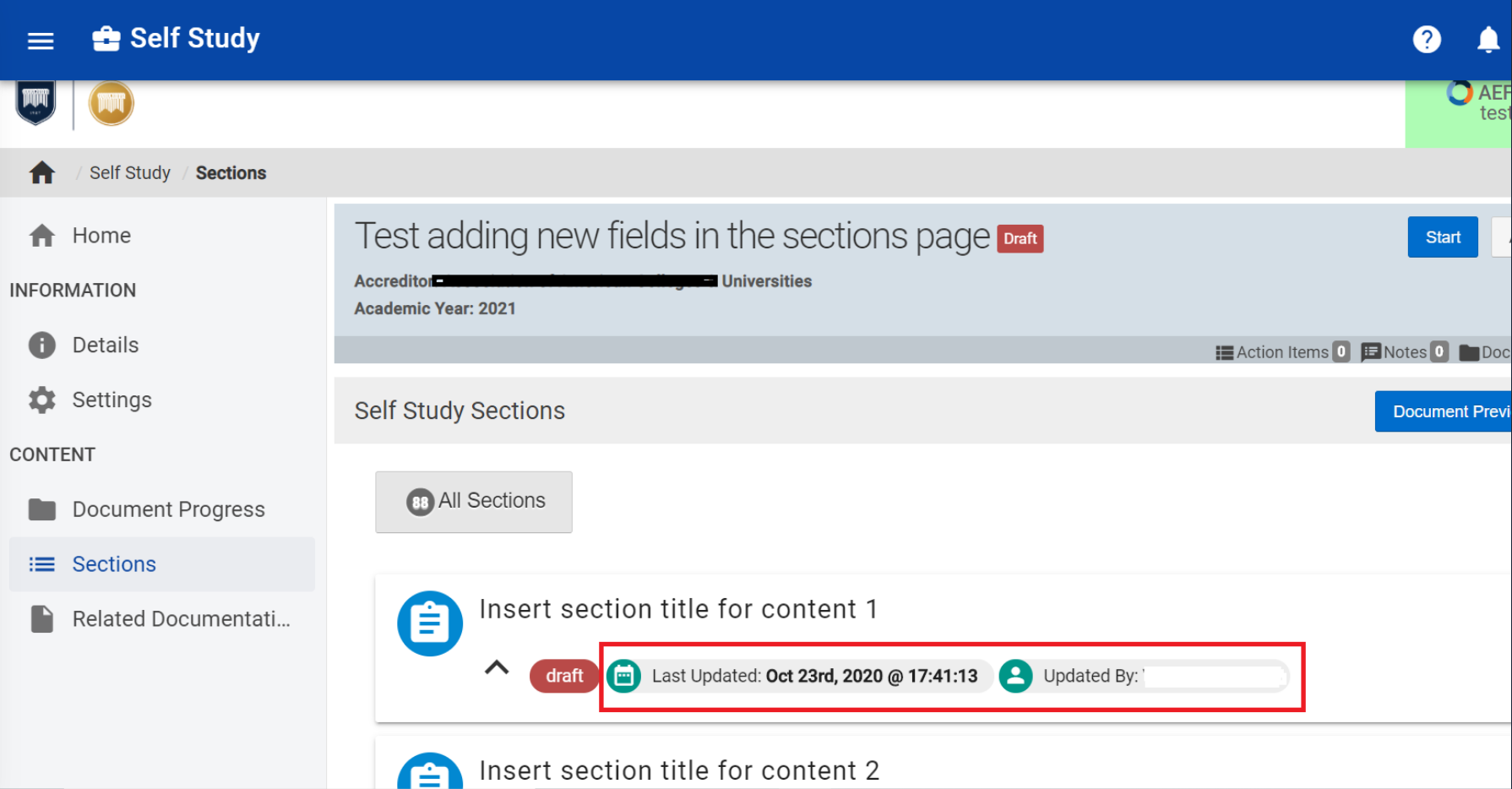 Sorting based on alphabetical order in the 'Program Educational Experience' page.
With this improvement, in the Educational Experience tab under the Programs menu, the user will now be able to sort the 'Title' column in alphabetical order. However, by default, the sort is on the 'Experience' column.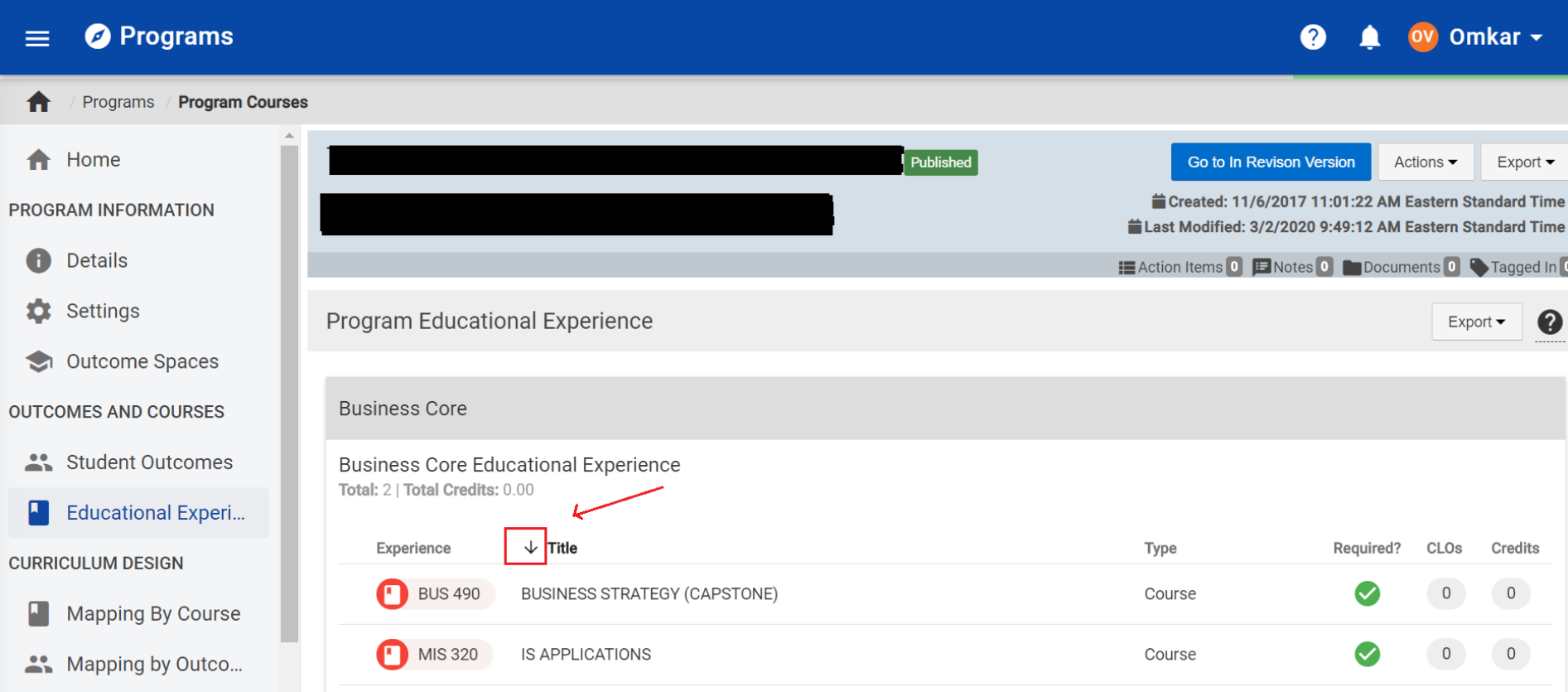 Status of the Co-Curricular/Course Sections can be Changed if the Survey Schedule is still Running
With this improvement, co-curricular/course sections can be reverted even though survey schedules are in progress. However, if the survey is running then the status of the co-curricular/course section still can not be changed.

Program Publishing Options for Data Collections
With this improvement, data collection options can be selected for each data collection separately on the program publish wizard.Previously,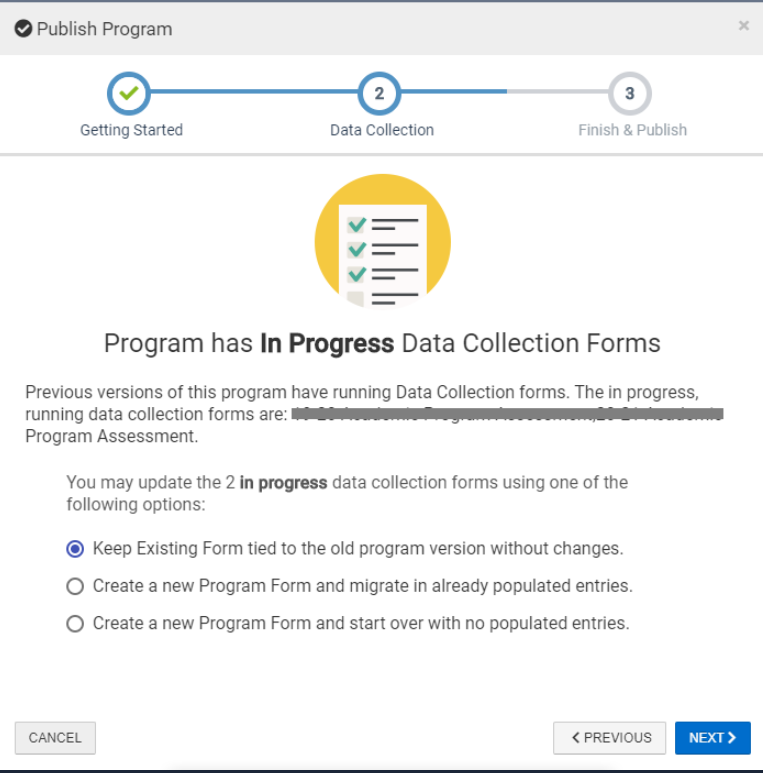 Currently,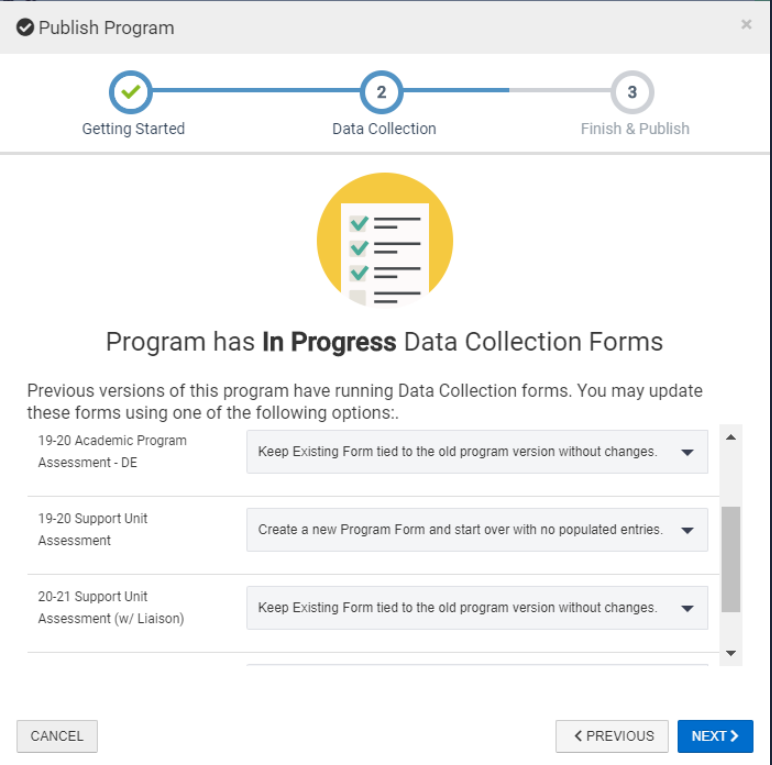 Course Schedule Export is Available for Students
Students can export their course schedules and add to their personal calendar.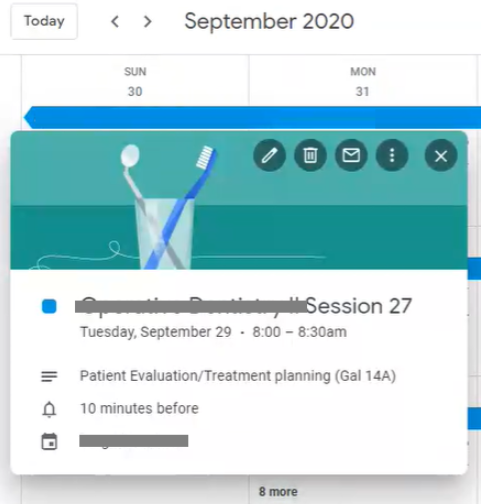 Survey Schedules can not be deleted if there are Completed Surveys
With this improvement, a dialog has been added and does not allow survey schedules that have completed instances to be deleted.

Improvements to Institution Totals Value within Course Section Trend Analysis Report
Institution totals value shows correct results in the Course Section Trend Analysis Report.

Data Collection Participants Page is Improved!
The column name of "Current Owner" changed to "Form Owner".
The completed check box is removed from the User Task Status column.
Previously:

Currently:

Course Section CLO Limit can be "0"
With this improvement, the Course Section CLO limit can be set as zero.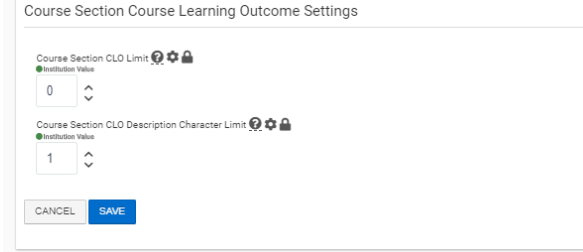 Resolved Bugs
Word Export of the Syllabus is Resolved!

The exported word file of the syllabus can be displayed properly.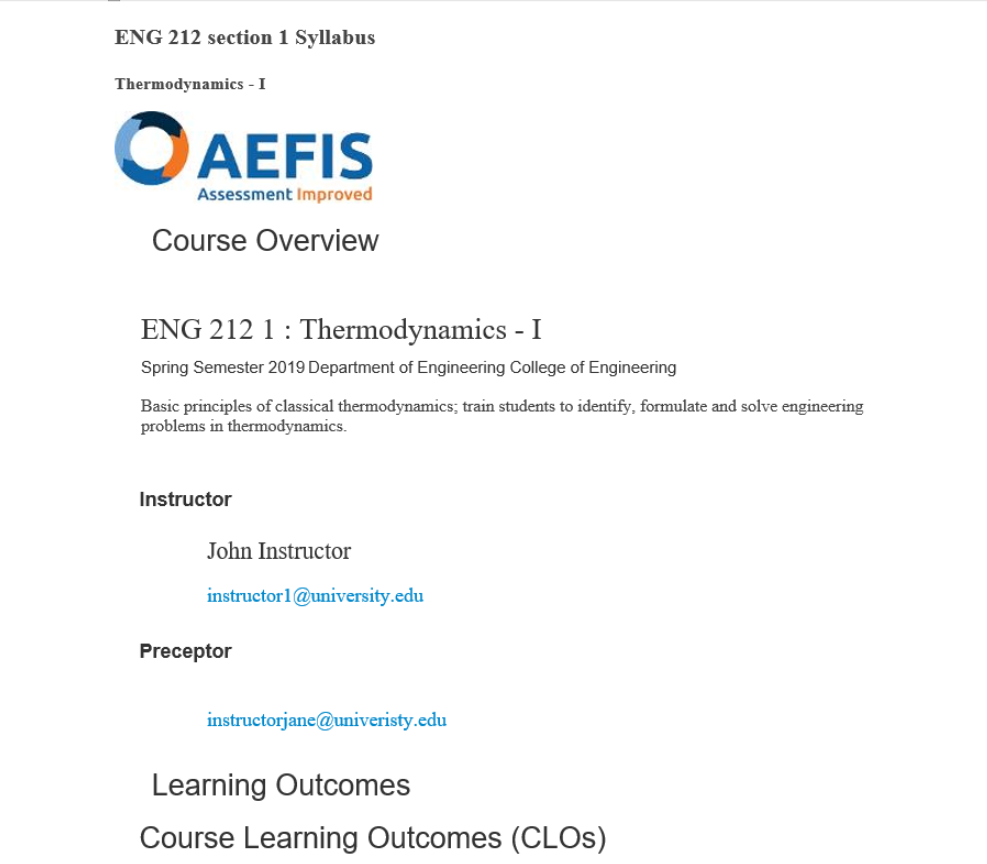 Outcome Names issue in the Program Outcome Report is Resolved
Title of the outcomes can be displayed on the Program Outcome Report properly.
Importing Assignment Grades Issues are Resolved
Users can not upload grades for the assignments if they do not have grade permission.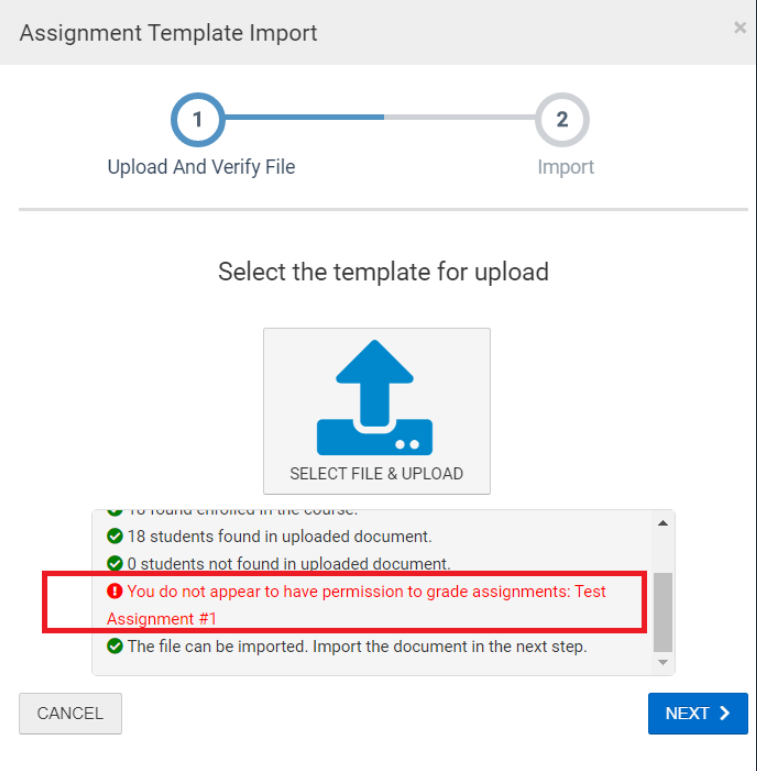 Aggregated Assessment Results Issues are Resolved
UI issues for the Rubric and assignment weight columns are resolved.
Previously: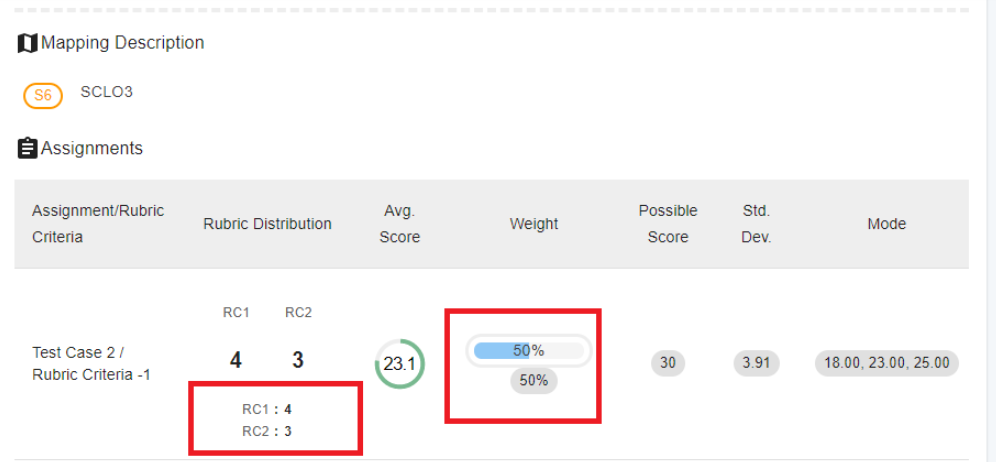 Currently: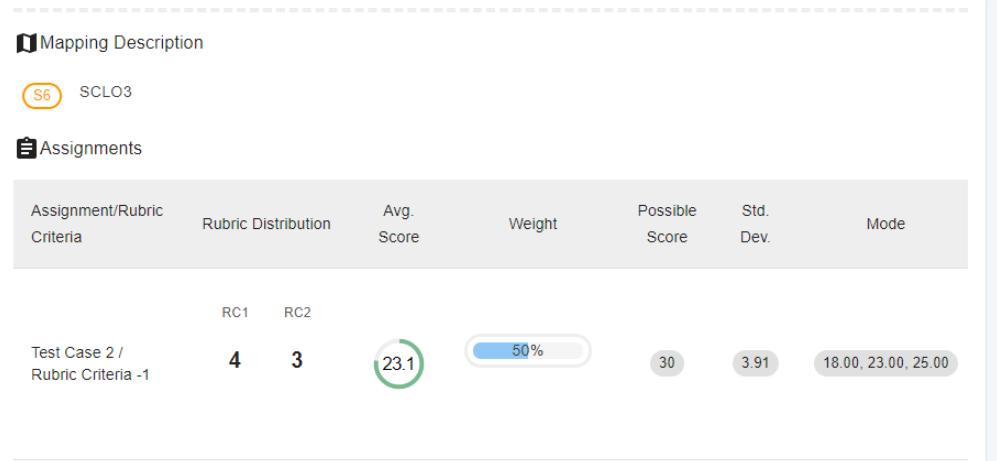 Performance Issues on Self Study Document Preview are Resolved
Self-study document preview is working properly even though a higher number of self-study sections exist on the self-study.